Whats App messaging services are used by at least 40 million people in our country. Sometimes our Whats App data gets hacked. This allows our data to be known to the outside world without our knowledge. If you suspect that your Whats App account has been hacked, you should immediately change both of your privacy settings. This will allow you to use your Whats App more securely.
Read more:Whats App clarifies new privacy policy terms
Whats App has now become a part of our lives. With every important information shared on Whats App now every chat must be protected. You need to have two security features enabled to use your Whats App safely. One is the fingerprint lock and the other is the two factor authentication features. These two security features give more protection to your Whats App chat.
Two Factor Authentication: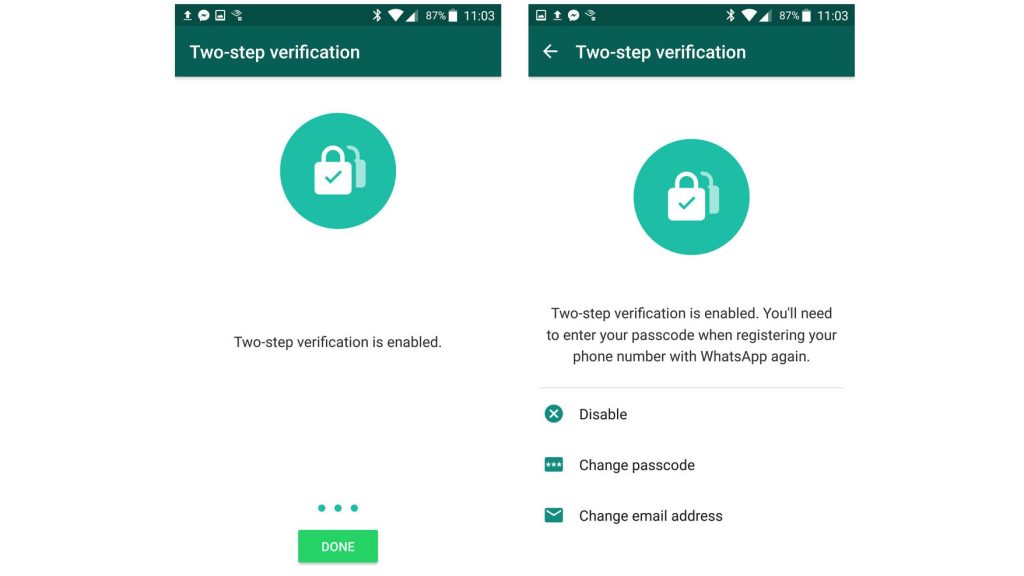 First we need to enable the Two Factor Authentication feature in WhatsApp. To do this, open your WhatsApp account and click on the three dots in the right corner. Now go to 'Settings'. Here you will see the Two Factor Authentication option. Now you need to enter a six digit number or PIN after selecting this option. This means that even if your mobile is lost or your WhatsApp is hacked by someone, the app will not be open without this PIN. That's why you should always remember this pin number.
Fingerprint lock:
Whats App does not have this 'Finger Print Lock' option at startup. So it would be very easy for others to open your phone and steal your Whats App account chat. But, now Whats App has brought the option to lock your account. All you have to do is go to your privacy settings and click on the 'Privacy' option after opening the account. Now you will see the 'Fingerprint Lock' option. It is enough if you need to enable it.
Read more: Mobile numbers of Whats App web users found in Google search
This means that you must have your "fingerprint" every time you open your Whats App account. This will protect your private conversations from strangers. If these two security features are enabled then your Whats App cannot be opened and viewed by others. All your chats, photos, and videos are safe.
News of the latest technology and services for the government, as our