In the event that you are using a Mobile hotspot connection on Windows. Almost surely, your Windows 10 will utilize all the data at whatever point required to keep the windows operating system up to date. Ever happened to you that your Windows 10 PC rapidly burns-out all your mobile data? when you are on a limited mobile data plan. there is a way to restrict Wi-Fi data on Windows 10.
Also Read :
How to limit Mobile hotspot (Wi-Fi) data on Windows 10

Windows 10 consumes lots of data in the background to make the apps, windows updates, and one drive. It is not possible to always keep an eye on what applications are running in the background. so in these cases where your wifi data plan is limited, you can set a data limit on your computer.
Here is how follow these steps to restrict Wi-Fi data on Windows 10
Open settings in your computer by using the start menu to open the setting or you can use the shortcut Windows key + I on your keyboard
Click on the Network and Internet and go to the wifi option present on the left side of the screen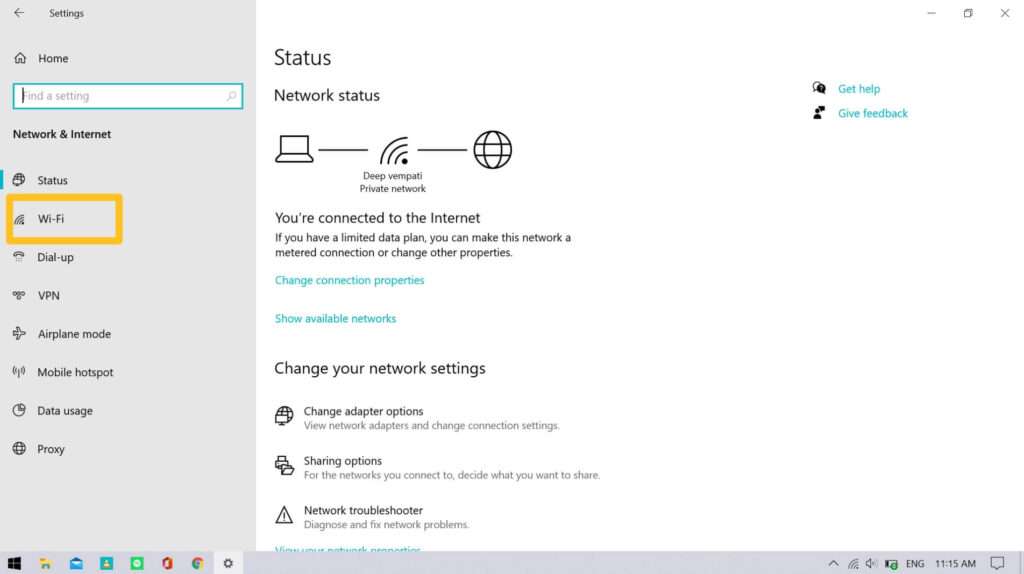 Click on the wifi that you are currently connected to, you will see the settings related to the current wifi network.
Once you are on the page, scroll down to see the Metered connection and turn it on
Click on Set a data limit to help control data usage on this network, you will get the page where you can set data limit. Click on the Set limit and pick the ideal settings to limit your data. or else You can do it from the Settings – > Network and Internet – > Data usage.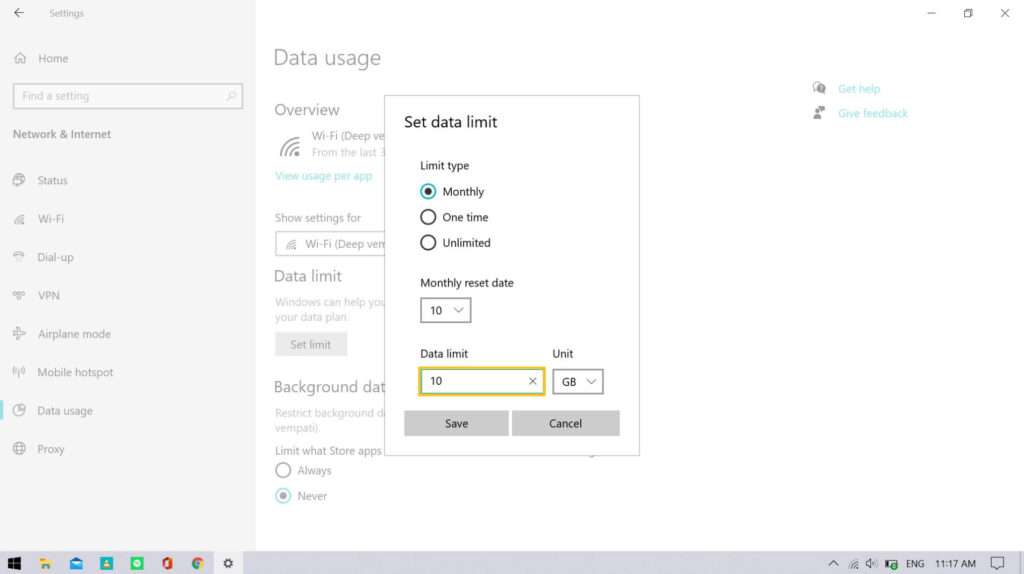 Next to Set Limit, there will be an option to control the background data usage, you can set it to Always or Never.
That's it, Now your windows will not download unnecessary updates if you like this guide.

To get updates on the latest tech news, How to, and Reviews, follow us